WHAT WE DO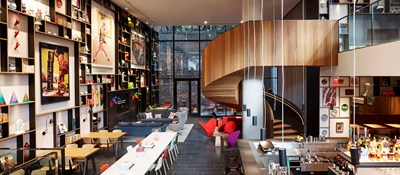 OUR PARTNERSHIP
HFC is the international managing agent in integrated facility management for all citizenM hotels. HFC has developed a facilities concept with regard to advising, purchasing, managing and carrying out facilities services for cleaning, linen management and laundry, pest control and window cleaning (citizenM calls it the "HFC Concept"). The HFC Concept ensures a comprehensive approach meaning that the use of materials, resources, ICT, products and services is optimal.
MARKET RESEARCH AND SUPPLIER SELECTION
Once citizenM has scheduled the hotel opening, HFC researches the local markets to find the right suppliers. Important themes and factors are independency, local laws and regulations, compliancy, culture and quality standards.

PROCUREMENT AND CONTRACTING
HFC has a specialized procurement team with extensive international experience. Operational, commercial, cultural and strategic needs and wants are defined in custom-made supplier agreements. These transparent agreements entail tangible Key Performance Indicators and Service Level Agreements.

PRE OPENING SERVICES
HFC coordinates the entire pre-opening process and is responsible for implementing all back of house processes and installing and training suppliers. Planning, organizing and controlling are crucial to complete the puzzle. In doing so, we manage the desired quality and we ensure full alignment of all suppliers and the creation of a single shared vision.

INTEGRATED FACILITY MANAGEMENT
As global strategic partner, HFC fully unburdens citizenM in the field of facility management. HFC is the single point of contact and manages all suppliers, invoicing flows and quality standards.