Photo: Sebastiano Polli (City General Manager Bob W.) and Zsa-zsa Prins (Hotels Facility Manager HFC)
In 2018, the first Bob W. opened in Helsinki, Finland. The idea behind Bob W. was to combine the Best of Both Worlds. The brand unites the convenience and comfort of a short-stay apartment in handpicked neighbourhoods whilst offering the reliability and services of a five-star property.
Fast forward from 2018 to 2023 
Fast forward, Bob W has now 31 locations across nine countries. Bob W. has quickly become an established name as the first international climate-neutral hospitality provider. The tech-savvy company places high value on preserving and improving the neighbourhoods it settles in concerning the environment, community, and neighbours. With local collaborations, Bob W. ensures each venue exudes the neighbourhood's colourful spirit whilst providing the secure experience of booking with a hotel. An environmentally friendly cleaning process of 63 steps reassures ridiculously clean rooms. In September 2023, the first two properties in Amsterdam were opened. 
About the partnership Bob W. x HFC 
Sebastiano Polli (City General Manager Bob W.): "In our search for partners, we analysed the market thoroughly. We have looked for partners that share the same values and have a similar organizational structure. A partner that gives us a sense of security. Especially in a country that we are not familiar with yet. A partnership should be something practical and value-adding, and that is our collaboration with HFC. HFC does not wait for our needs. It proactively anticipates our needs and suggests improvements that work in our favour."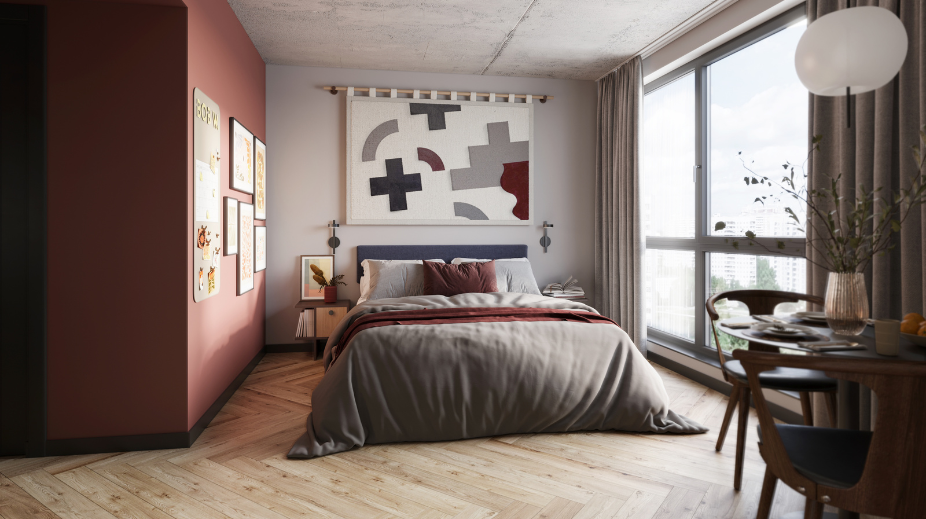 In addition, Sebastiano says: "With the growth that we have in mind, we wanted a partner that can sustain our growth. The sky is the limit. We see that the guests are enjoying the hybrid model and have big plans for this country. The demand is there. We chose HFC as they are one of the largest integrated facility management agents and consider it to be one of the more reliable and professional ones. HFC makes our life easier."  
Zsa-zsa Prins (Hotels Facility Manager HFC): "As a global strategic facility managing agent, HFC is experienced with the roll-out of back-of-house operations on a worldwide scale. Moving from there, we aim to continuously improve the guest experience of our partners through our facility services. As a result of the rapidly changing market, we have observed a new generation of purpose-driven hospitality businesses that are tech-savvy and dare to take on lean organizational structures. By supporting these properties in the background, we allow them to keep their focus on the guest.



Working on the procurement process, the linen logistics, and the delivery of spotless rooms with such an innovative company as Bob W. is an exciting and insightful journey. 
Zsa-zsa: "Their tech-focused infrastructure combined with the data-driven approach of HFC allows us to develop services and models that are more suitable and sustainable for the future. We look forward to deepening this collaboration and taking it to an international scale as a stable partner." 
How can you bring the hospitality factor to a higher level within your organization? For more information, please feel free to contact Commercial Director HFC Kimberley Roersma via 06 54 91 86 62. 
Photo's: Bob W. archive