Have you heard the news? We recently made our Miami debut: citizenM Miami Brickell has opened their doors! And we have one more hotel opening to perform in Miami. Followed by a property in Washington DC, London, and Chicago.
Yes! The Brickell area is bustling, and the hotel's location is a popular spot for locals and tourists alike. HFC was responsible for the initial cleaning, design items placement, and dressing of the 252 rooms. The atmosphere and vibe of the hotel are incredible. The housekeeping team and the client are eager to collaborate on the best solutions to ensure a successful symbiotic relationship. The housekeeping team is assertive, well versed in their daily duties and happy to be a part of this project.
Zorina Price (HFC Area Manager Southeast): "This was my first opening in my new role, and I assisted Mark Spavale in learning about my new role and responsibilities. Challenges were variances in communication which is expected in new partnerships. However, all parties are flexible to changes and desire the best for the hotel and guests. Training others on the importance of relaying information in real-time and understanding the need for standard process took a few weeks to impress on everyone."
"I enjoyed getting to know the cM team members and the housekeeping team during pre-opening. It is obvious that they work well together and enjoy one another's company. Many fantastic personalities will help to make MBR great for all. The cM team had a 'MIAMI VICE' themed sleepover to celebrate their hard work. The DJ, photobooth and karaoke games were a big hit!"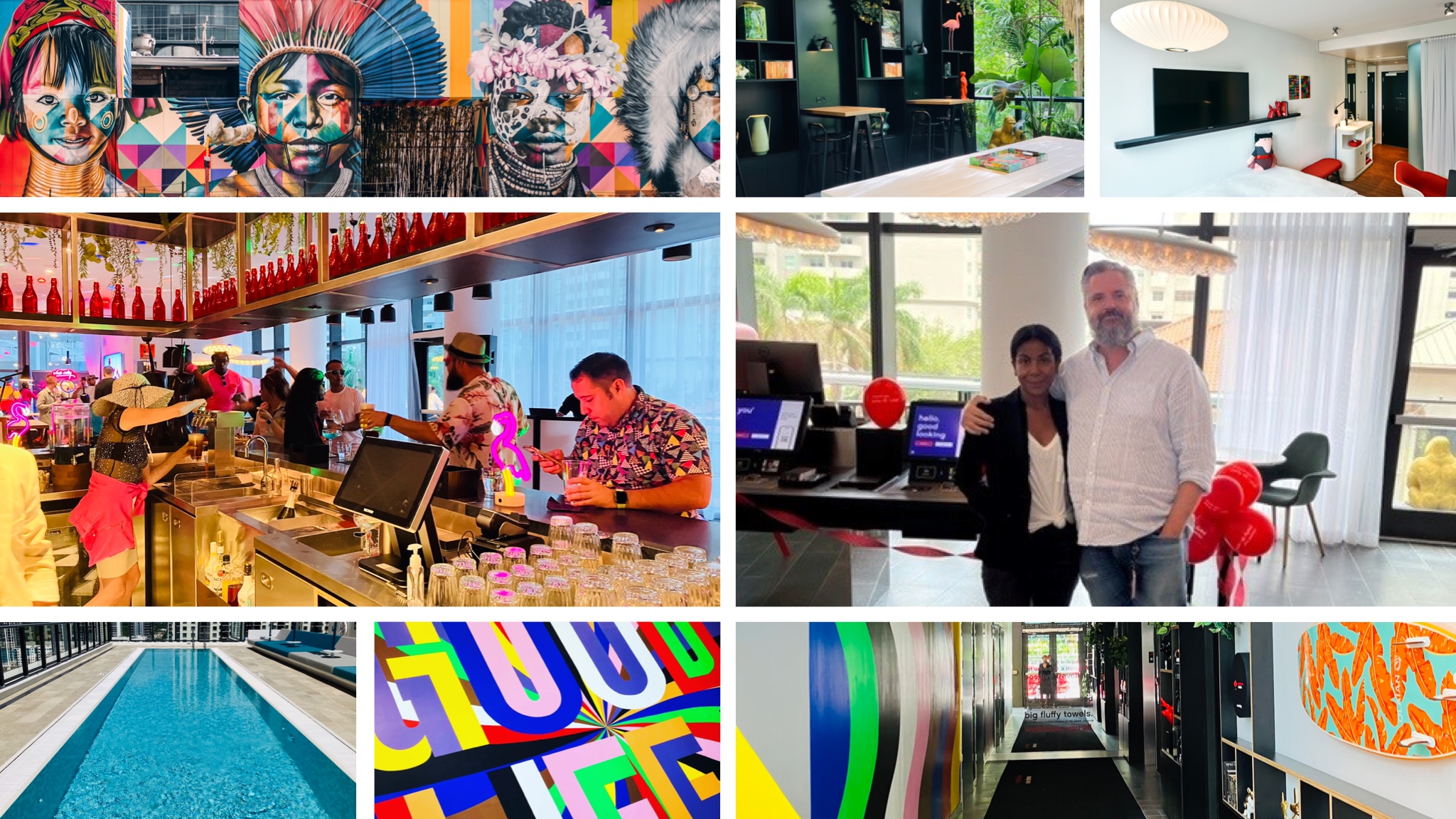 Mark Spavale (Operations Director US): "Thank you, Zorina for diving right into the project. I would also like to thank all of the vendors, suppliers and our strategic partners, without whom the project would not have met its deliverable date.  citizenM Miami Brickell is a beautiful property ready to receive and impress its guests!" 
Photos: HFC archive, cM brandbook, streetart photo by Kayle Kaupanger